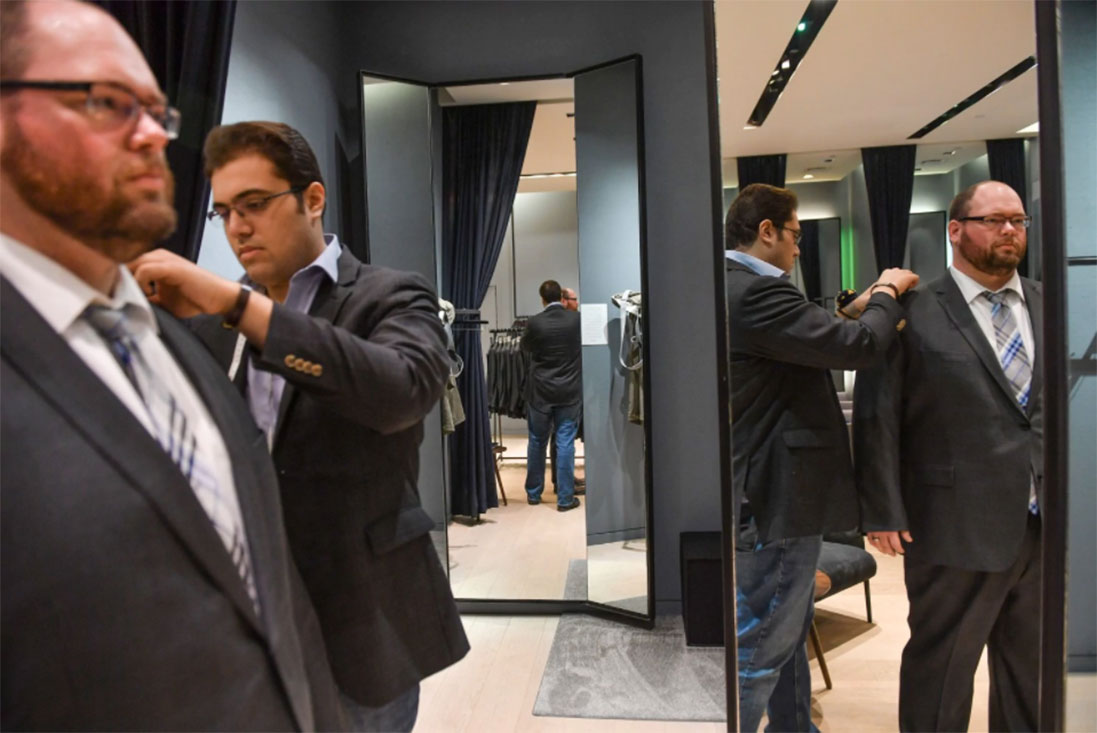 The first step for a shopper buying a suit at the fast-growing menswear retailer Indochino is sharing his personal information: A salesperson armed with an iPad measures nearly everything on his body, from the distance between his belly button and rear to the circumference of his knees.
The next step is getting a customized, made-to-measure suit delivered to his home within a few weeks. But his body data lives on: Company executives are hoping to build a "master data model" that would connect his measurements with his advertising, shopping and spending histories.
Clothing companies now see body measurements as one of their most prized currencies, and millions of Americans are increasingly offering up their innermost personal data in search of customized pieces or a better fit.
Companies such as Indochino, Wantable and Stitch Fix, the latter of which counted nearly $1 billion in sales last year, gather dozens of data points on each customer, including weight, jobs and past pregnancies. They are being joined by Amazon.com, the online-retail giant that counts fashion among its fastest-growing businesses and now sells a bedroom camera that offers opinions on what a user wears.
[ Read Full Original Article Here ]