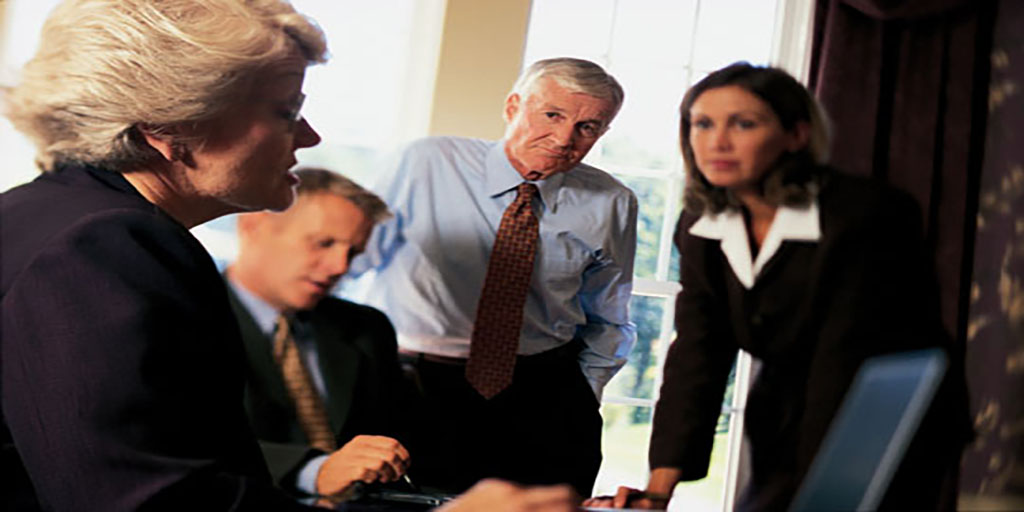 If you run a small business, you're likely seeing a flood of offers for easy-to-get loans–through direct mail, popup adds, even TV ads promising fast money to pay your bills or buy new equipment
You're not alone. Alternative small business lending has exploded in the last few years as a new industry emerged, referred to as "fintech" (for financial technology).
"It's been the wild west," said Karen Gordon Mills, co-author of a new Harvard Business School study with co-author Brayden McCarthy. Released November 30, "Small Business Lending: Innovation and Technology and the Implications for Regulation" looks at the promise and challenges of this new sector in relation to small companies.
Typically, to get a loan, a small business owner needs to provide a bank with tax returns, personal and business financial statements, and a pile of other documents and data. "You have to wait weeks or months," said Mills.
Moreover, there's been a persistent "credit gap"—a dramatic lack of funds available for small businesses needing smaller amounts of money, less than $250,000.
Now, dozens of companies—OnDeck, Kabbage, FundBox, BlueVine, and the scandal-rocked Lending Club—are eager to lend money to small businesses. In addition, a number of platforms—Fundera, NerdWallet, Quickbooks Financing, Biz2Credit, and Lendio—have emerged to connect small businesses with these new lenders.
Fintech lenders use more current, more digitized information than traditional bankers. For example, with permission, they can directly access a company's Quickbooks accounts. "You get your answer in minutes or hours, and you get your money in hours or days," said Mills. "It's transformative." Because it's easier to reach potential borrowers and to assess risk, they can profitably offer loans "even as low as $7,000 to $10,000." Such loans have been virtually impossible to get from a bank.
But there's a hitch. "No federal regulator has authority over small business borrowing the way they do over consumer borrowing," said Mills. "The Truth in Lending Act does not apply to small business borrowers, so you don't have transparency. Small businesses might not know what they're paying."